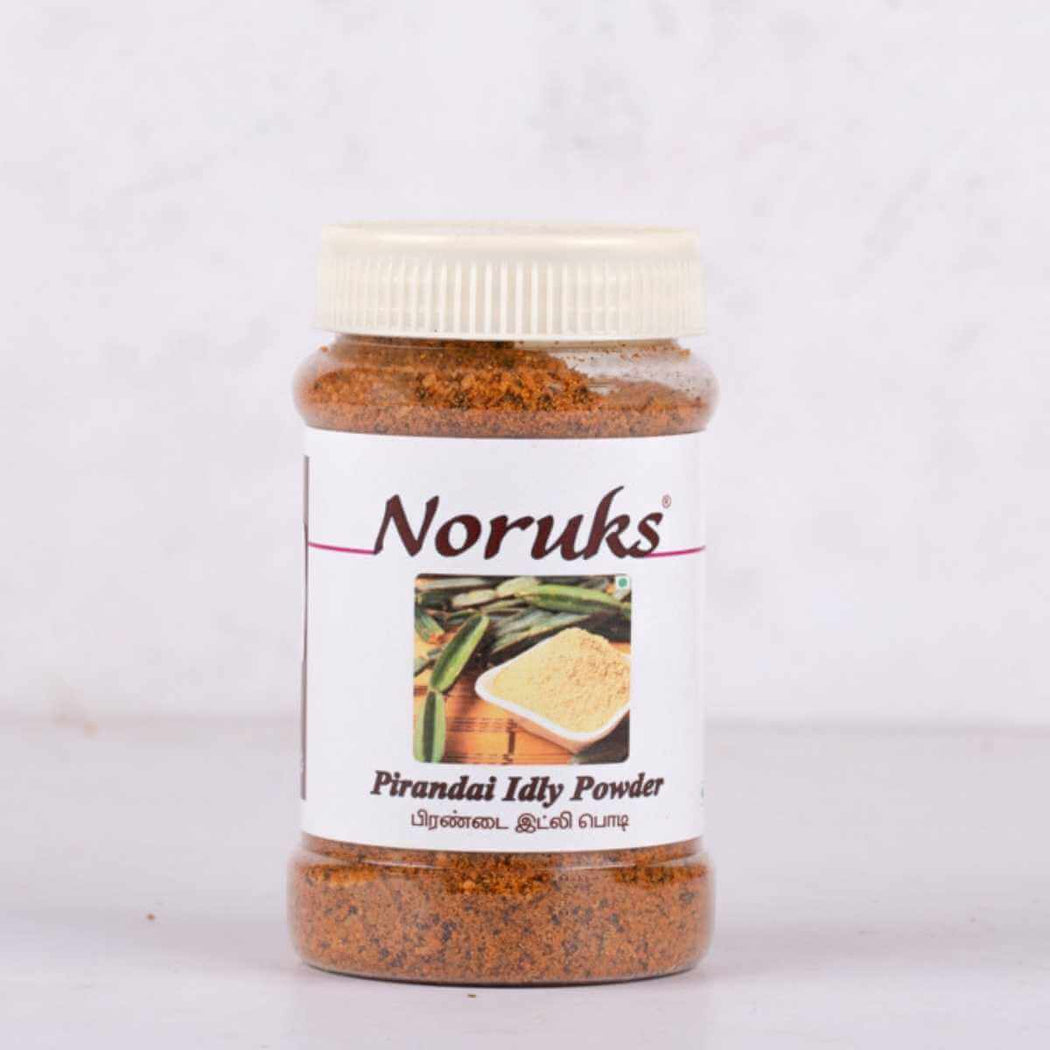 Pirandai Idly Powder: Noruks is a famous store from the Coimbatore city of Tamilnadu. The store carries a huge tradition and has been serving snack and other delicacies from many years. Now you can order your favourite snacks online and get it delivered to USA and worldwide
Greate taste
The taste is too good, it feels like I am eating something healthy. I would like to appreciate your efforts for bringing such a healthy product to market.
Nice
I am happy that I purchased this product and also I am enjoying Pirandai taste every day in my breakfast.
Good one
I am not a big fan of any kind of powder food. But when I tried in it tasted awesome. I wanted to have more and more of it.
Pirandai powder
I tried pirandai idly powder in my idli and it was like eating something very delicious but healthy.