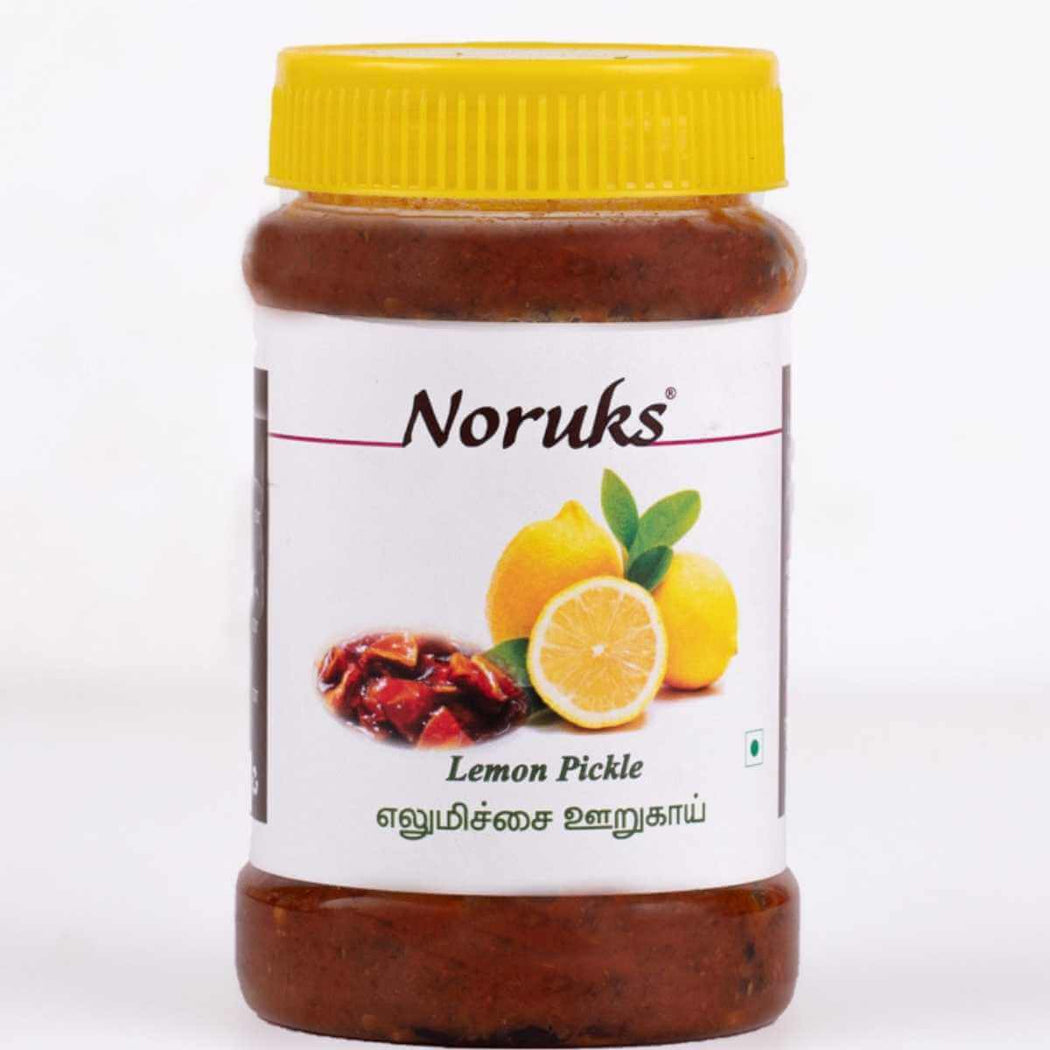 Lemon Pickle: Noruks is a famous store from the Coimbatore city of Tamilnadu. The store carries a huge tradition and has been serving snack and other delicacies from many years. Now you can order your favourite snacks online and get it delivered to USA and worldwide
Delicious
Delicious taste, everyone will love it.
Tasty and Spicy
Really awesome taste. I love it and I'm almost done with the 1st bottle. The flavor is wonderful. Anyone will enjoy it; a great flavor.
Very good taste
Very good taste, perfect packaging.
Good Quality
I must say, the packaging was been truly perfect to protect it from leakage. Customers can buy those who prefer quality products.