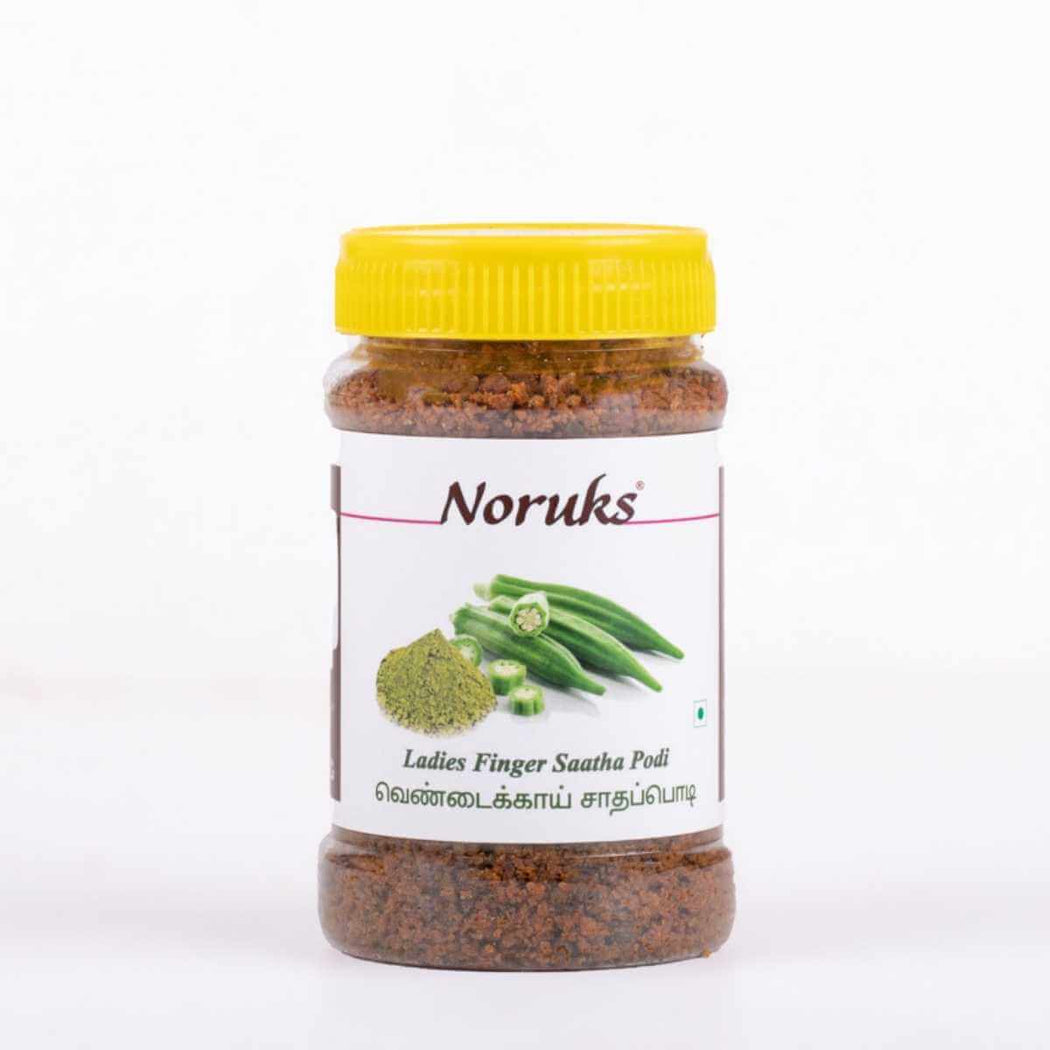 Ladies Finger Saatha Podi
Ladies Finger Saatha Podi: Noruks is a famous store from the Coimbatore city of Tamilnadu. The store carries a huge tradition and has been serving snack and other delicacies from many years. Now you can order your favourite snacks online and get it delivered to USA and worldwide
Tasty
I'm excited to have had the opportunity to try this product because i cant taste this type of vegetable rice mix before . Taste really good with many healthy falvour.
Nice
Something different try but taste good
Great
It tastes great, and is better than plain white rice by itself. Highly recommended.