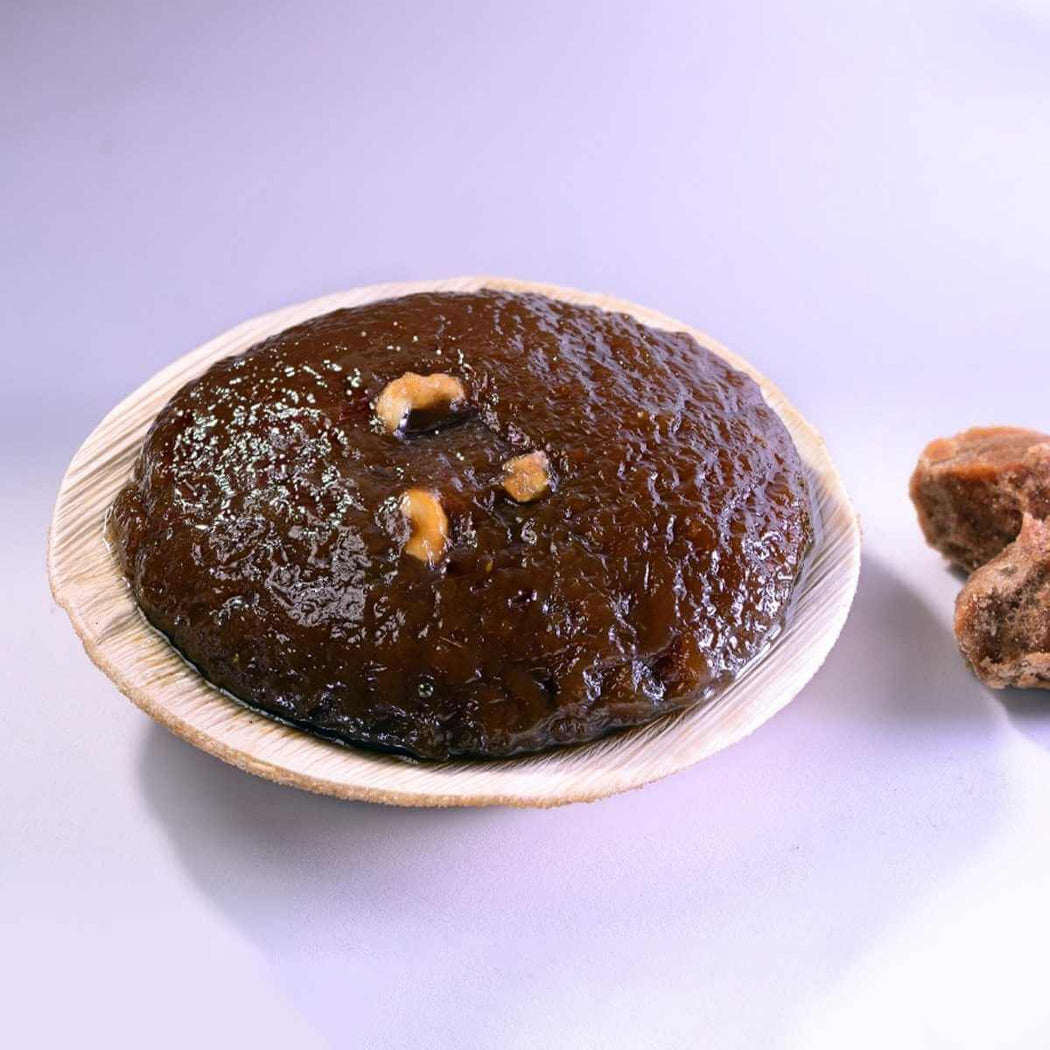 Karupatti (Palm Jaggery) Thengaipal Halwa
"To get BOGO 80% OFF, Add to Cart two (2) qty of this product. Your 80% OFF offer will be automatically applied at checkout, no coupon needed"
Ingredients: Wheat, Coconut, Karupatti, Ghee

Shelf Life: 7 Days

Allergen Info: Milk, Dairy

How To Eat: Serve it hot

How To Store: Store it in a cool and dry place inside an air tight container to retain its texture and increase its shelve life

Location: Chennai Tamilnadu

spoilt
so disappointed! opened my halwa packet today only to find a thick layer of fungus growing on it. i wish i could a refund! if it was meant to be refrigerated- it should have been specified on the packet
This is one of my favourite halwas .
Great taste
Everyone in our family thoroughly enjoyed it. Recommended and given to others as well, who recognise the value of the product.
I'd be happy to place additional orders in the future.
The quality and flavour are excellent.