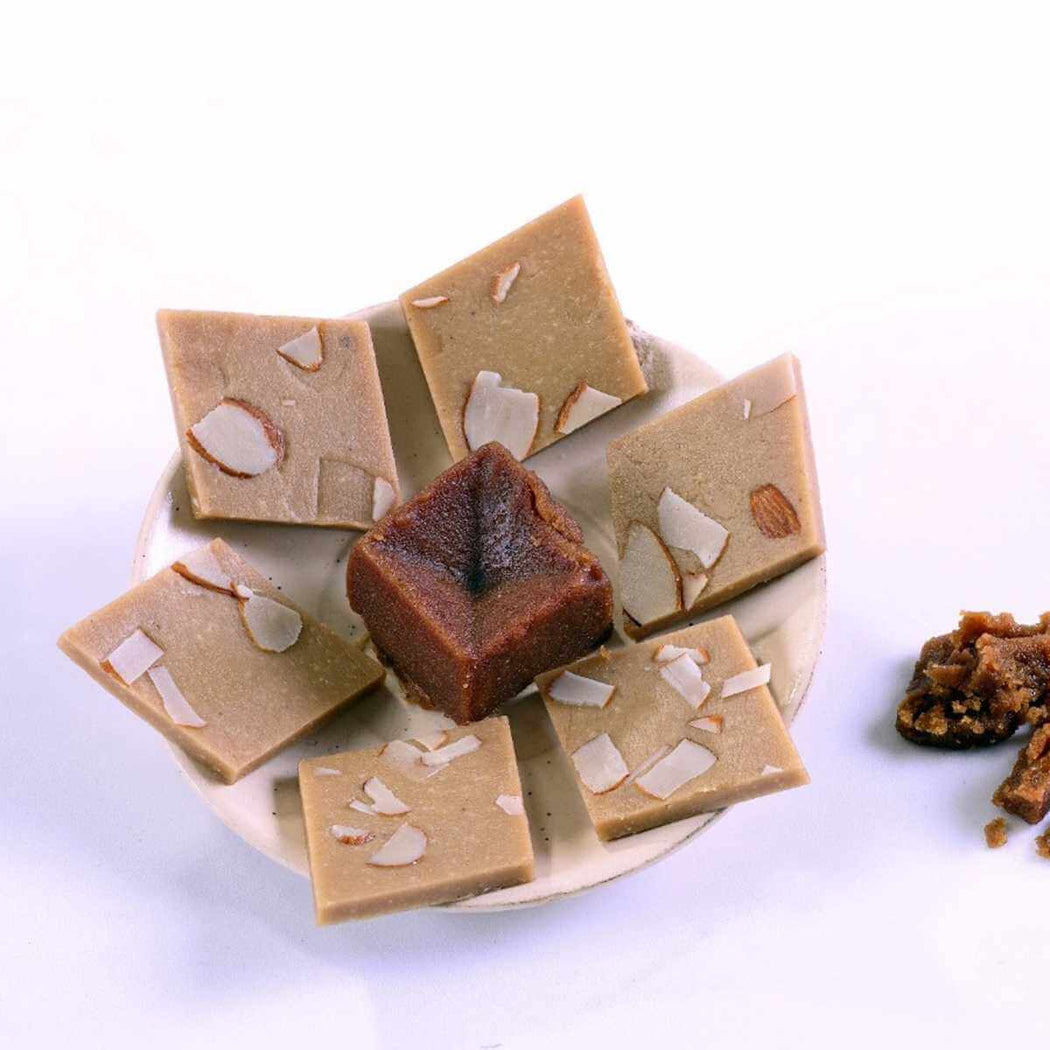 Karupatti (Palm Jaggery) Kaju Katli KJ
Ingredients: Cashew, Karupatti, Ghee
Shelve Life: 10 Days
Allergen Info: Dairy

How To Eat: Serve it warn

How To Store: Store it in a cool and dry place inside an air tight container to retain its texture and increase its shelve life

Location: Chennai Tamilnadu

Worth it
It's worth it, and it's definitely good value for money; please go for it👌.
Great service
The delivery time was acceptable, and the Kaju katli was fresh, soft, and delicious. Very healthy sweet.
Good Service
Taste-wise, it's excellent. My daughter can't stop eating it.
Packaging is usually good. I received my order without a single broken piece.🙌Happy
My first experience with this Karupatti kathli sweet.Delicious!