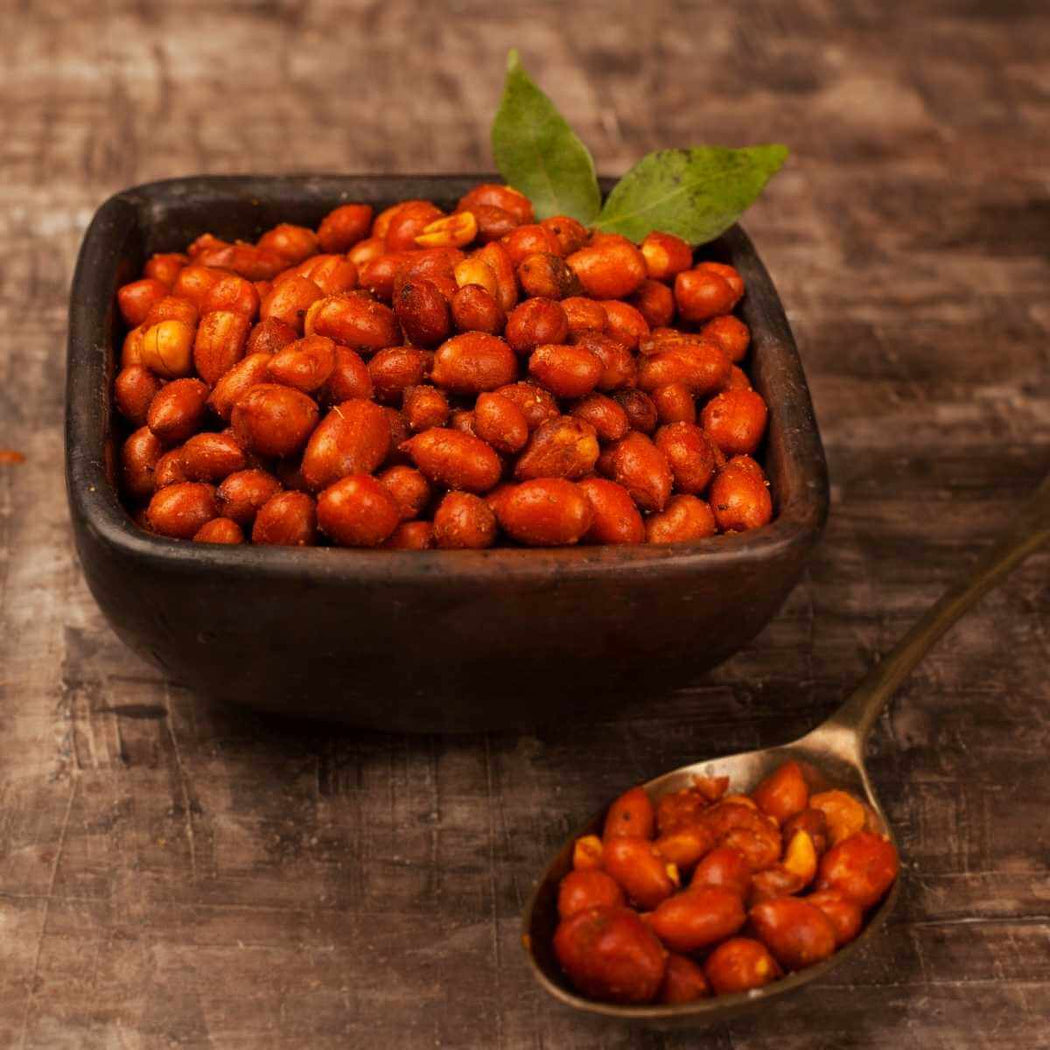 Ingredients: Peanut, , Gram Flour, Rice Flour, Curry Leaf, Red Chilli Powder, Ginger, Salt.

Shelf Life: 30 Days

Allergen Info: Ginger

How To Eat: Ready to eat

How To store: Store it in dry place inside an air tight container or ziplock bags to retain its crunchy taste

Location:  Chennai, Tamilnadu
Masala peanuts is a deep-fried snack very popular recipe in India. This makes a great munch for sitting around watching TV or playing games with family. The peanuts are coated in a batter made from gram flour, rice flour, red chilly powder, asafoetida powder, salt and Kashmiri red chilly powder and deep fried.