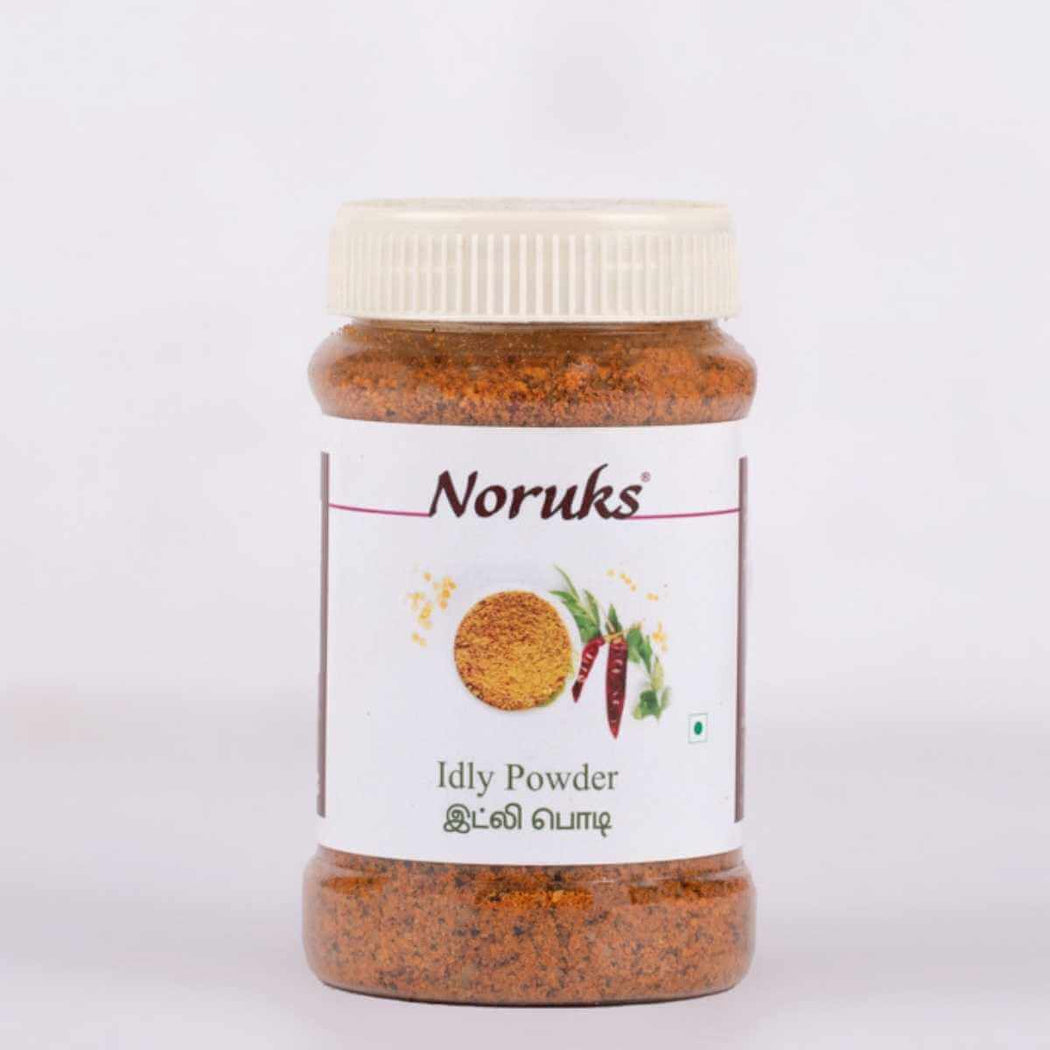 Idly Powder: Noruks is a famous store from the Coimbatore city of Tamilnadu. The store carries a huge tradition and has been serving snack and other delicacies from many years. Now you can order your favourite snacks online and get it delivered to USA and worldwide
I loved this one! I used it for making idlis and dosas. It was a good buy and is quite affordable.
It has a lovely, light taste that goes well with ghee.
Tasty powder
It is the best of both worlds when used with ghee as it gives that distinct aroma and taste