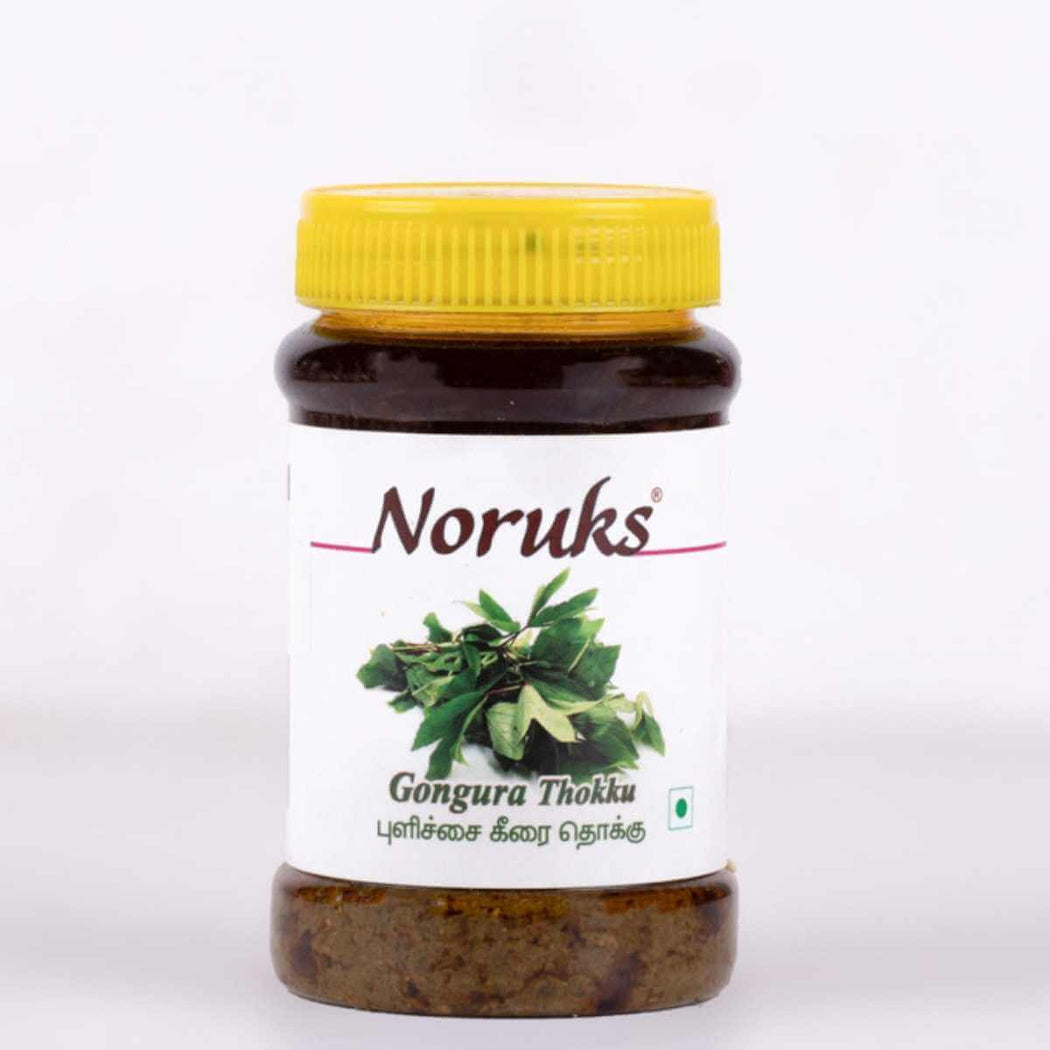 Gongura Thokku: Noruks is a famous store from the Coimbatore city of Tamilnadu. The store carries a huge tradition and has been serving snack and other delicacies from many years. Now you can order your favourite snacks online and get it delivered to USA and worldwide
Gongura thokku is a must try!
Good
This thokku is my go-to dish when I am in the mood for something spicy and flavorful. It has a nice bite to it, and it makes a great side with rice or roti.