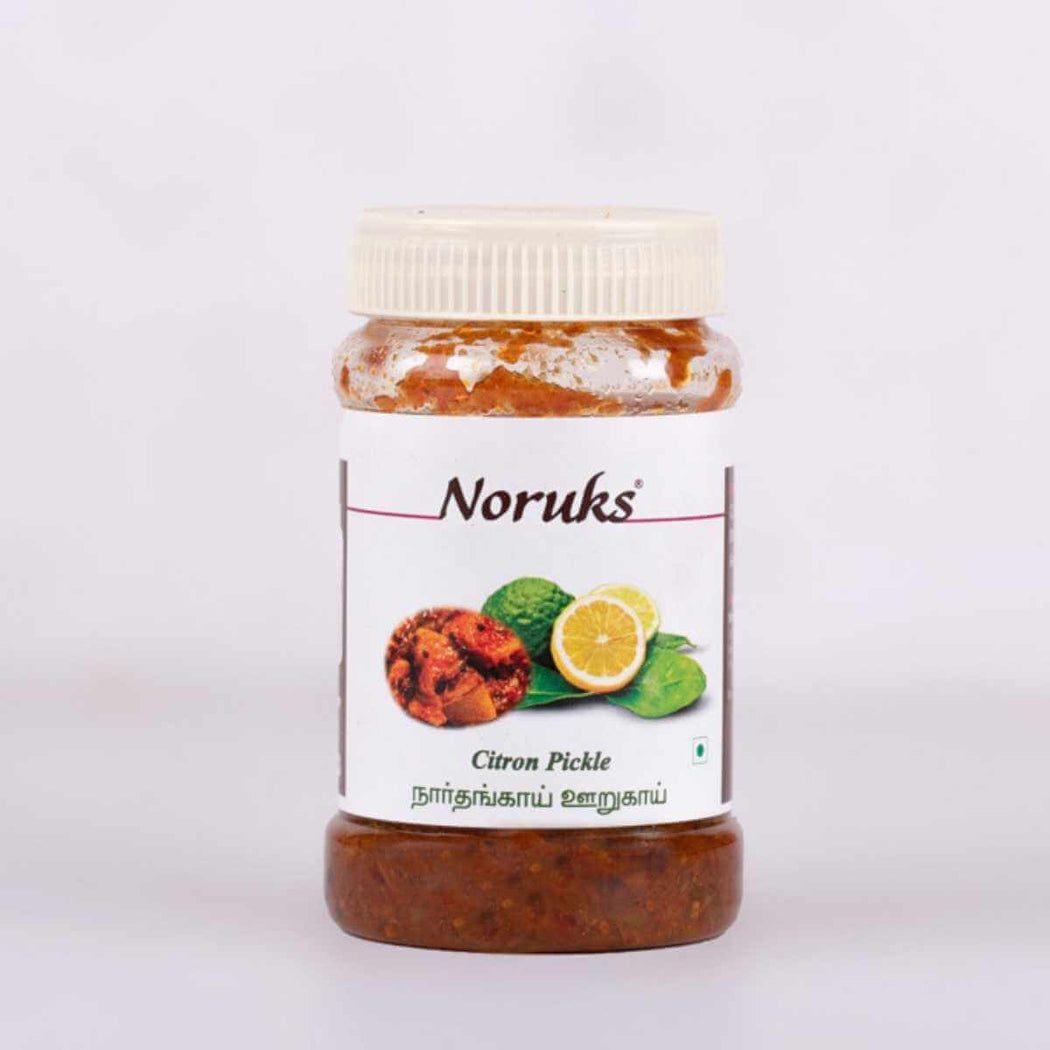 Citron Pickle: Noruks is a famous store from the Coimbatore city of Tamilnadu. The store carries a huge tradition and has been serving snack and other delicacies from many years. Now you can order your favourite snacks online and get it delivered to USA and worldwide
Not Salty like other branded pickle. The natural Flavor and taste of citron can be felt.
Yummy
its not like other pickles, it is tasty , healthy and salt free, i really love to have it with hot rice, it's soo yummy.
Wonderful product
i ordered this product for the first time and found it very tasteful and suprb ,I also like the packing very neat and compact, i will surely order it again
Love it
I love it. It is not too salty like any other product in the market.