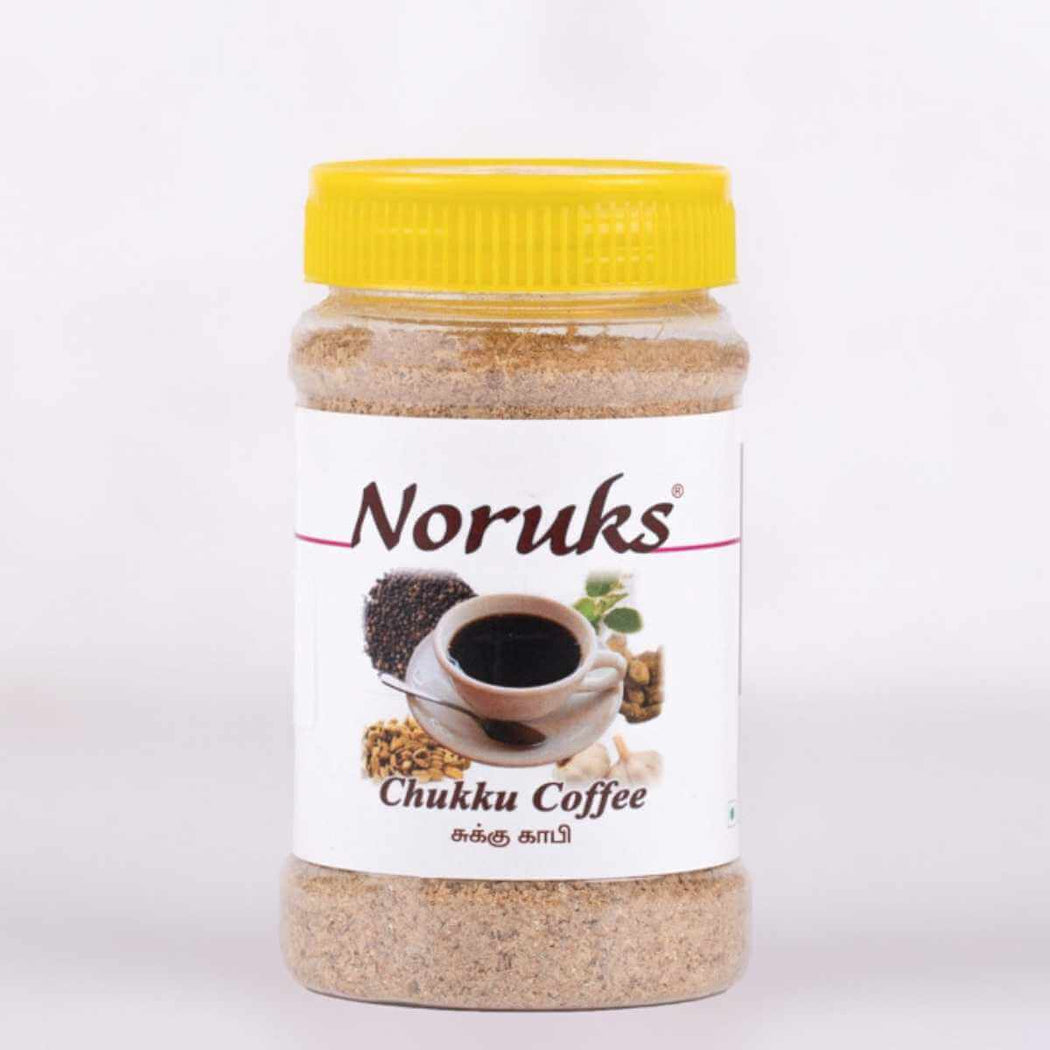 Chukku Coffee: Noruks is a famous store from the Coimbatore city of Tamilnadu. The store carries a huge tradition and has been serving snack and other delicacies from many years. Now you can order your favourite snacks online and get it delivered to USA and worldwide
Love the taste
Love the taste and also it removes the toxins from the body.
Hi, i am writing to give feedback on your chukku coffee powder. I bought this product recently, and I had never tasted anything like it before. It is very tasty. Thank you!
Tasty and Healthy
i love the chukku coffee powder. i just add it to my milk and it makes a very tasty and healthy drink for my kids and me during cold.
Chukku coffee powder
I love the Chukku powder. This is my 3rd time purchasing this particular item.