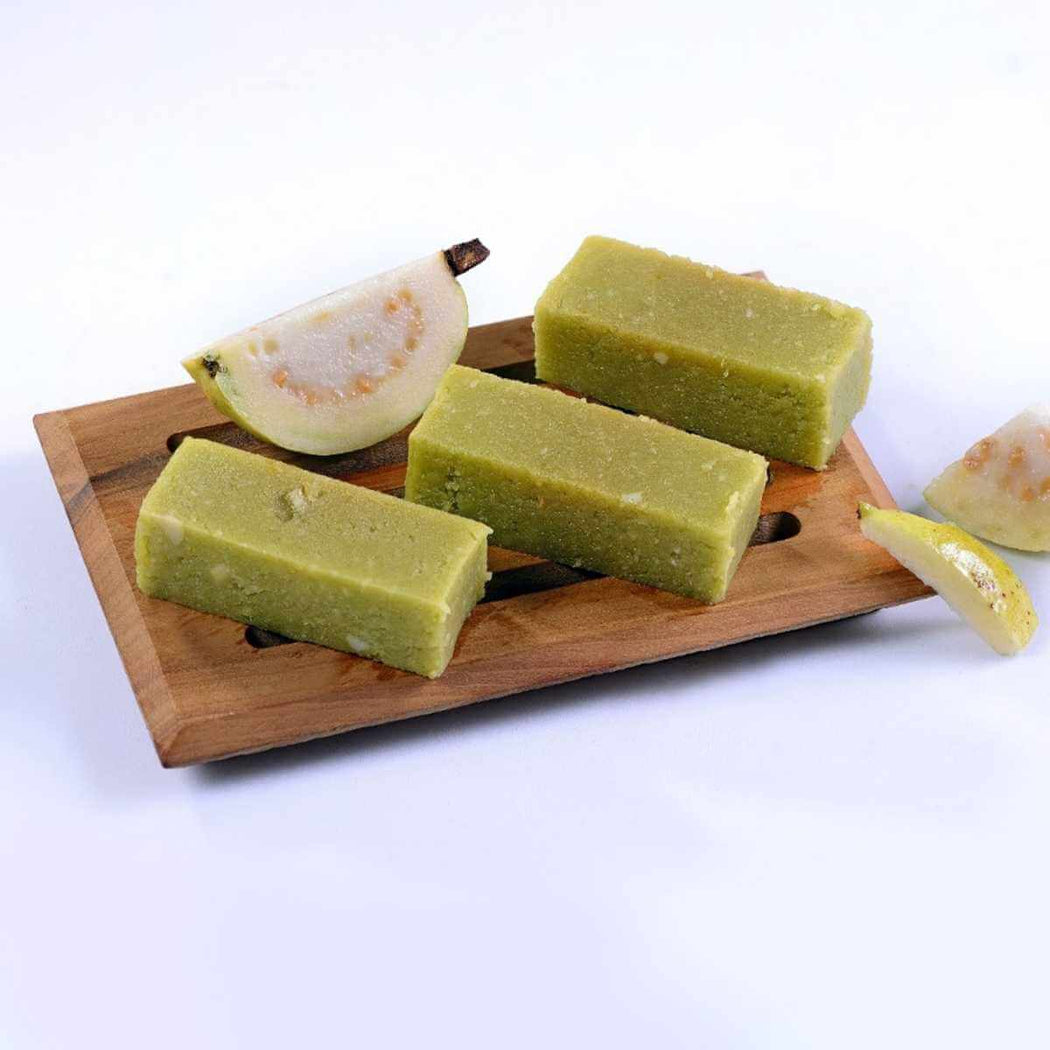 "To get BOGO 80% OFF, Add to Cart two (2) qty of this product. Your 80% OFF offer will be automatically applied at checkout, no coupon needed"
Ingredients: Fresh Guava, Besan Flour, Cashew, Sugar, Ghee

Shelf Life: 15 Days

Allergen Info: Dairy

How To Eat: Serve it warn

How To Store: Store it in a cool and dry place inside an air tight container to retain its texture and increase its shelve life

Location: Chennai Tamilnadu

The best and was super hot for navratri!
I ordered this to be given for thamboolam for navratri and guess what?? Everyone liked it and were curious where it was from! Such a super duper hit !!
Delicious!
The flavors of guava clearly stood out and the taste of mysorepak followed it! Good product!
Taste yummy
Different flavor, i liked ghee better but these are also tasted good and fresh.
The taste was really superb!
Flavourful and healthy mysorepak
The best Mysore pak it melts in your lips and the flavours are exquisite.