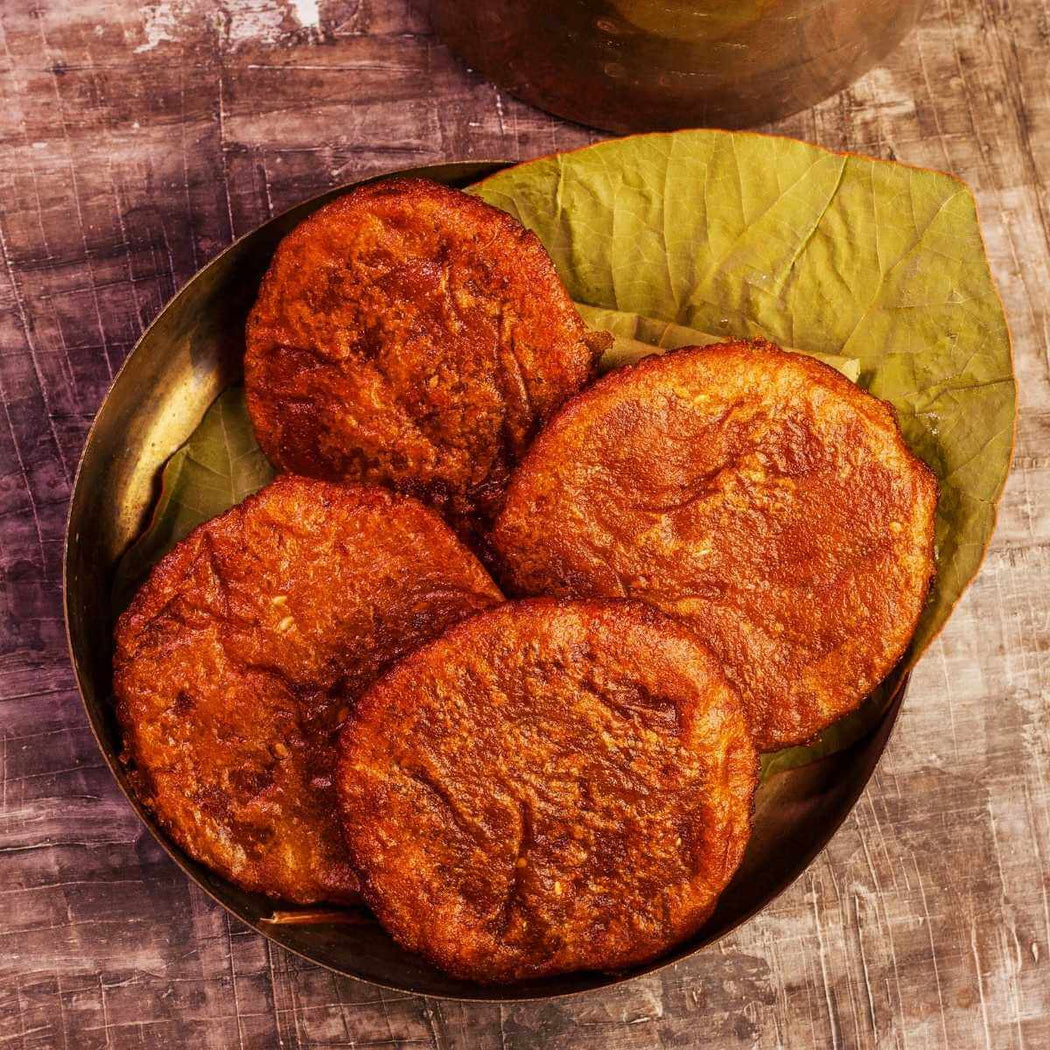 Ingredients: Rice Flour, Jaggery, Cardamom Power, Ghee

Shelf Life: 30 Days

Allergen Info: Dairy

How To Eat: Serve it warn

How To Store: Store it in a cool and dry place inside an air tight container to retain its texture and increase its shelve life

Location: Chennai, Tamilnadu

Adhirasam is a type of Indian sweet from Tamil cuisine. The doughnut-like pastry has a long history of popularity in Tamil civilization. They are similar in shape to vadai, but are not savoury and are eaten as a dessert. In Velliyanai, a village near Vellakovil, Tamil Nadu, this Adhirasam is being prepared in a rich traditional way. The raw rice and jaggery available in this part of the area have got unique taste, which makes this sweet famous and liked by everyone.
good tasty deal
BOGO IS GOOD DEAL , DO IT OFTEN
Not the best
Taste is average and oily.
Athirasam
Very good quality item. Usually made and available during Deepavali season. Now with Snackative is available all year long. I like the taste of it a lot.
Adirsam
It tastes soo Good. Loved it. Package is excellent.