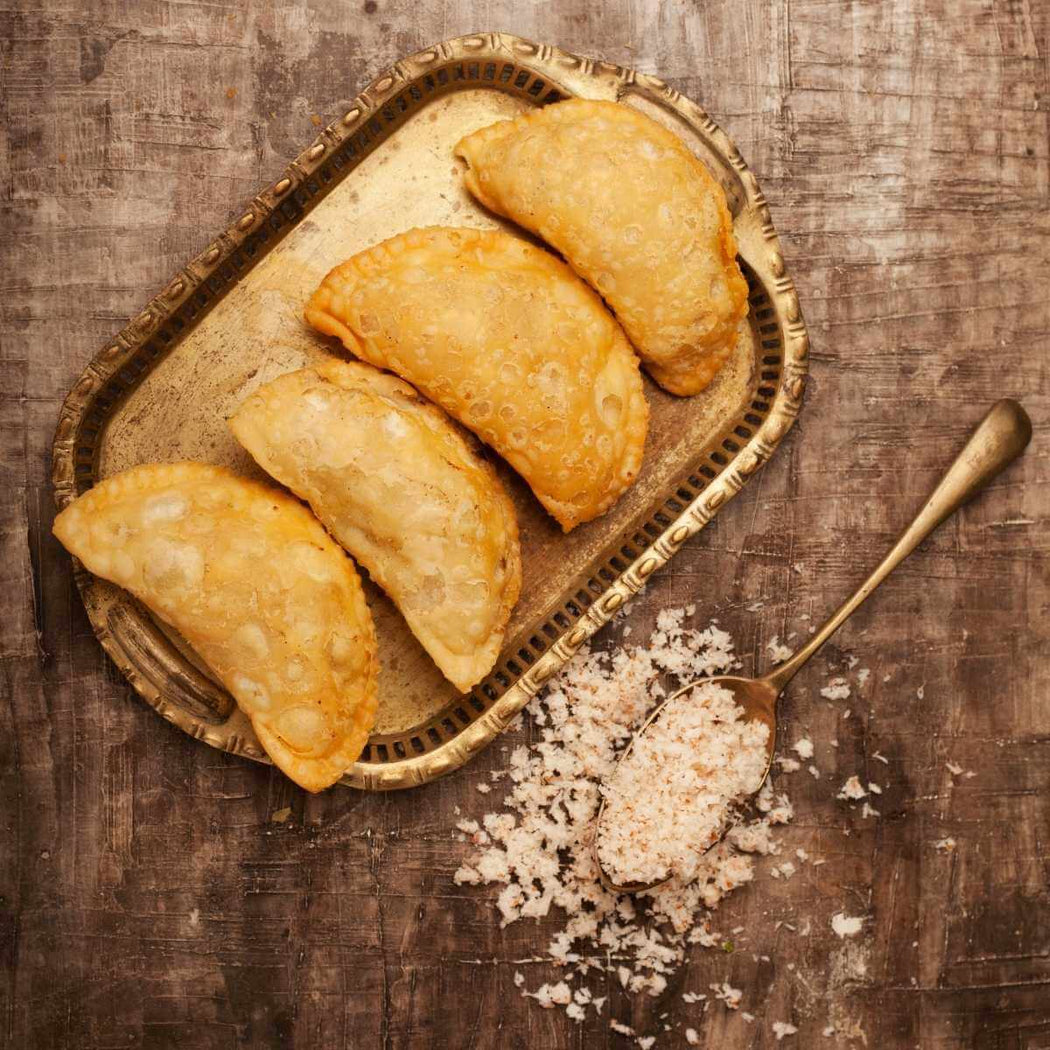 Buy sweet somas online in the US. Shop online at Snackative for quality, Tasty and healthy Traditional Indian snacks. We serve Sweets, Snacks and Savories from Tamil Nadu in the USA. Somas is one the delicious and sweet traditional dish prepared during Deepavali / Diwali season.
Different varieties of somas are popular among the people of South India. Even though the base is the same for all the somas varieties, the stuffing would vary as we move through different regions of Tamil Nadu, Andhra Pradesh, and Maharashtra. This delicious crispy sweet is known by the name Somas or Karchikai or somasi in Tamil Nadu, Kajjikayalu in Andhra Pradesh and karanji in Maharashtra.
This simple sweet requires Maida and Rava for the base preparation. Fried gram dal and grated coconut are the essential ingredients used for stuffing. Natural flavor comes with the use of a whole of cardamom.
very good snacks , but Found the Somasus a little dry and Guava barfee a little too syrupy. the spicy snacks were very good.
Somasu
Somas is my favourite childhood Diwali snack. Package is excellent. Only 2 pieces broken out of 1.5 kgs. Will appreciate if it is delivered 100% breakage free for Somas.