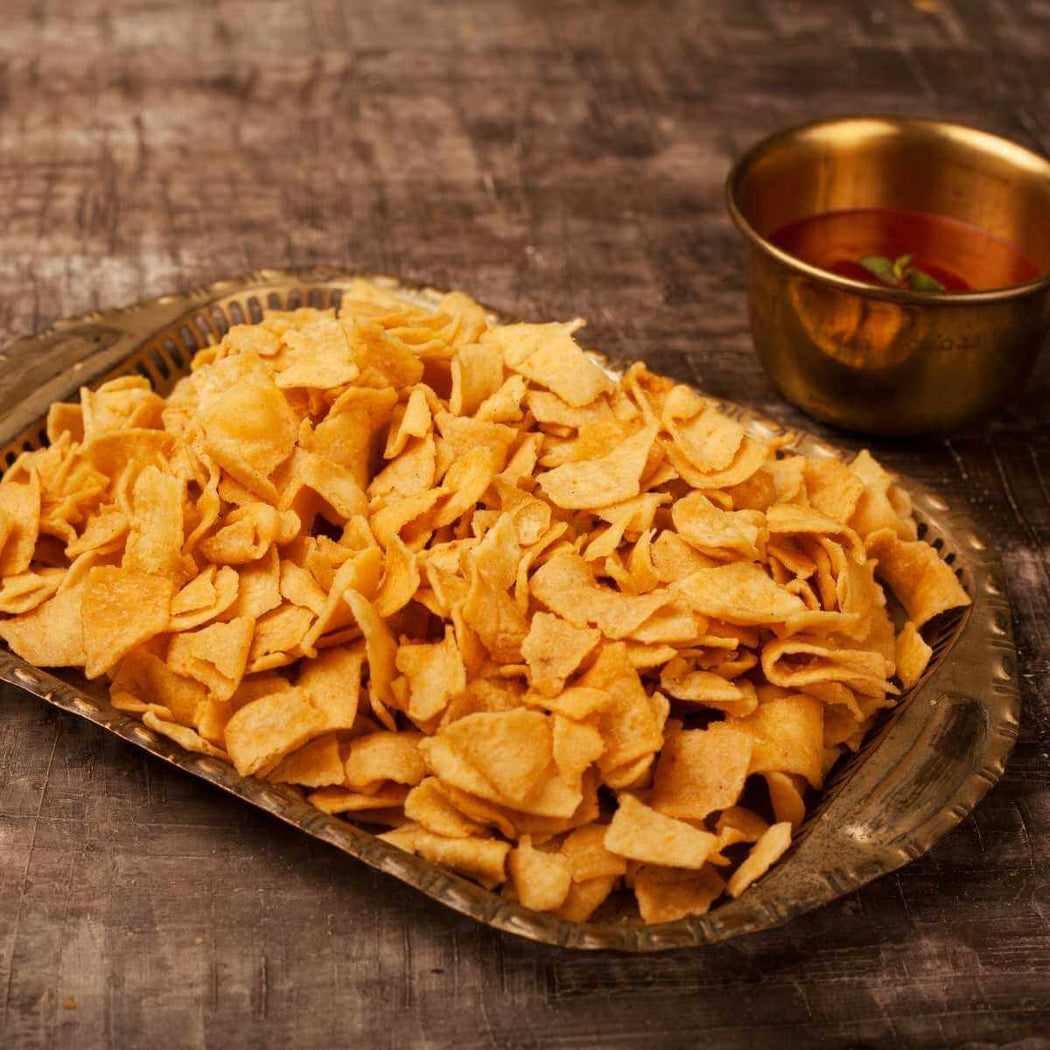 The seeval is made only in Aruppukottai and is mostly sold out of here.Locals say seeval is like a heritage item, in existence over 100 years. It is a small rectangle-shaped crunchy snack, light in weight. It is a cross between the namak para of the North and the ribbon murukku of the South. Made with few ingredients and even lesser preparation time, the seeval is known as the poor man™s food in this arid belt of south Tamil Nadu. It makes a good side dish with pazhaya saadam during meal time and also doubles up as a snack any time of the day.
Oil for frying is heated in a big kadai. Over it is placed a big seeval kattai (the grating board, which has an iron cutting board framed in solid wood). The dough made of gram flour, rice flour, chilli powder, asafoetida and salt is slid up and down on the board and small flakes fall into the oil below. The flat and small ribbon-like pieces are deep fried till they turn golden brown in colour.
Seeval is best eaten when fresh. It has a shelf life of 10 days when stored in an air-tight container.