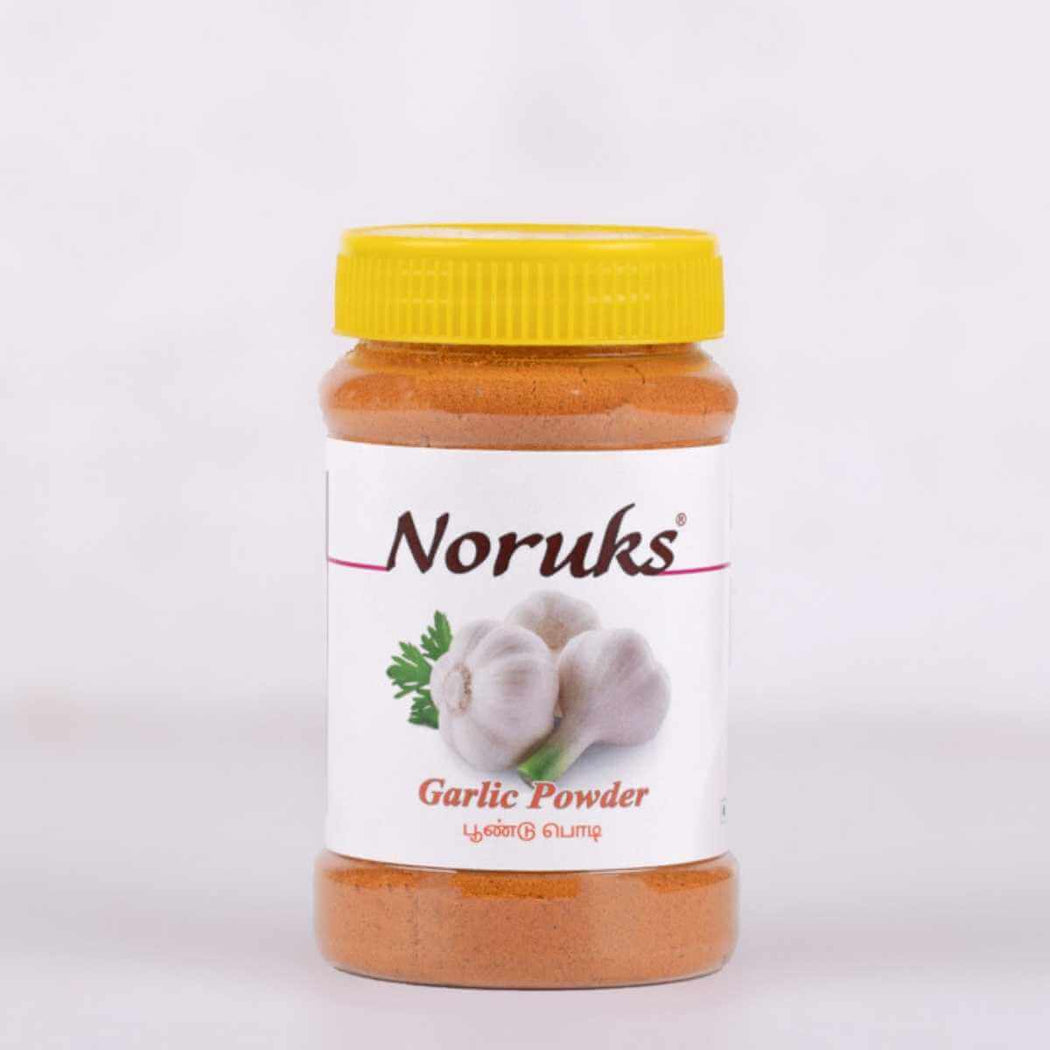 Garlic Powder: Noruks is a famous store from the Coimbatore city of Tamilnadu. The store carries a huge tradition and has been serving snack and other delicacies from many years. Now you can order your favourite snacks online and get it delivered to USA and worldwide
Super Aroma
I will definitely buy from them again. Great quality and it was the first time I tried grated garlic in powder form.
Best Powder
Garlic powder is one that I have searched for a long time. I was so happy when I found your garlic powder. It is the best!
Good
I used this with rice and pasta, it added a great flavor. I also tried this on popcorn, and it was amazing!
The only downside is that the containers are not sealed, so it can dry out if you don't use it up fast enough.
Excellent
Excellent product, excellent quality.