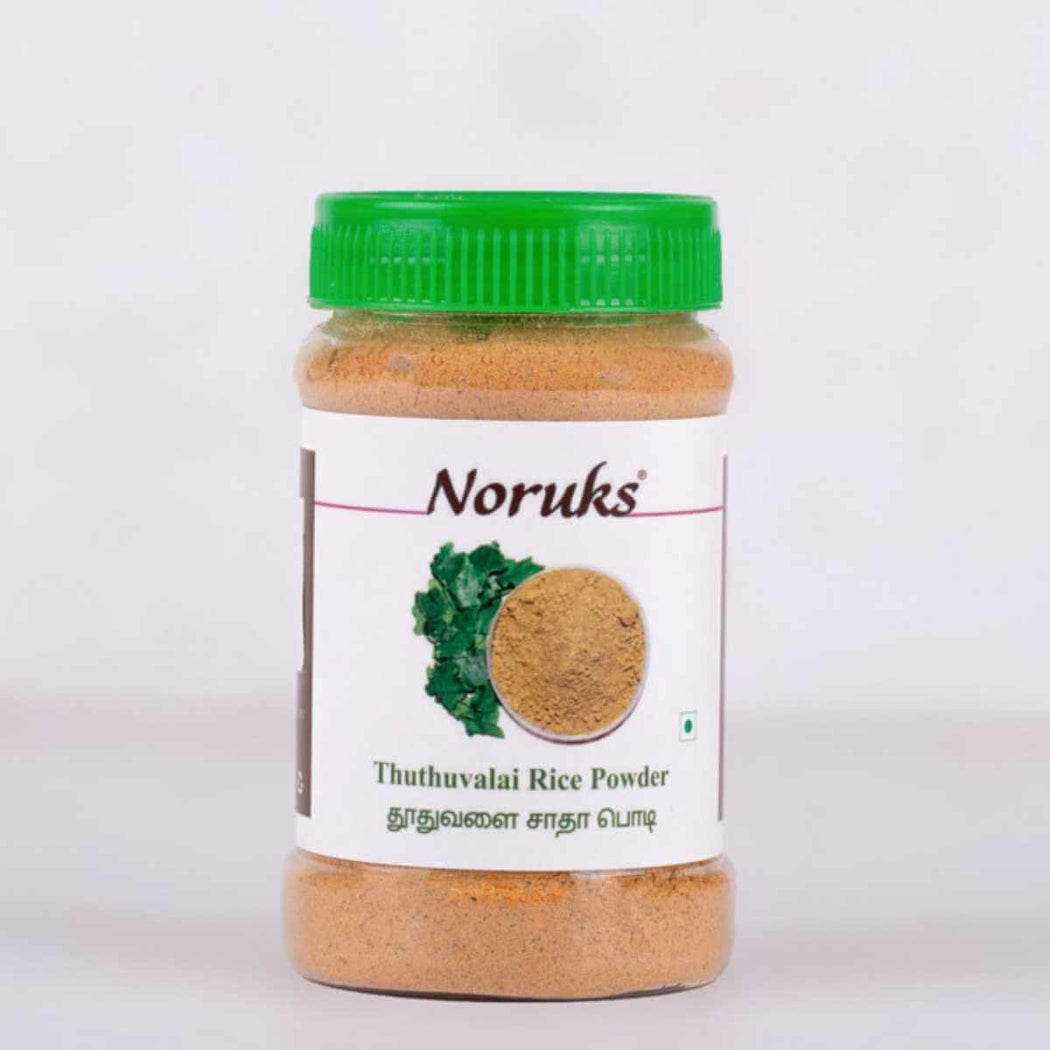 Thuthuvalai Rice Powder: Noruks is a famous store from the Coimbatore city of Tamilnadu. The store carries a huge tradition and has been serving snack and other delicacies from many years. Now you can order your favourite snacks online and get it delivered to USA and worldwide
Delicious
I am very happy with the Thuthuvalai Rice Powder.It mixes well with hot rice and ghee.I am using it for my Lunch.
Fantastic aroma
Very good remedy for cold
Good
I was introduced to this product by my friend and its not just a rice powder but it's a healthy one with lots of benefits.
Nice
This is the second time I have ordered this product, and I am delighted with the taste and health benefits that come from the product.