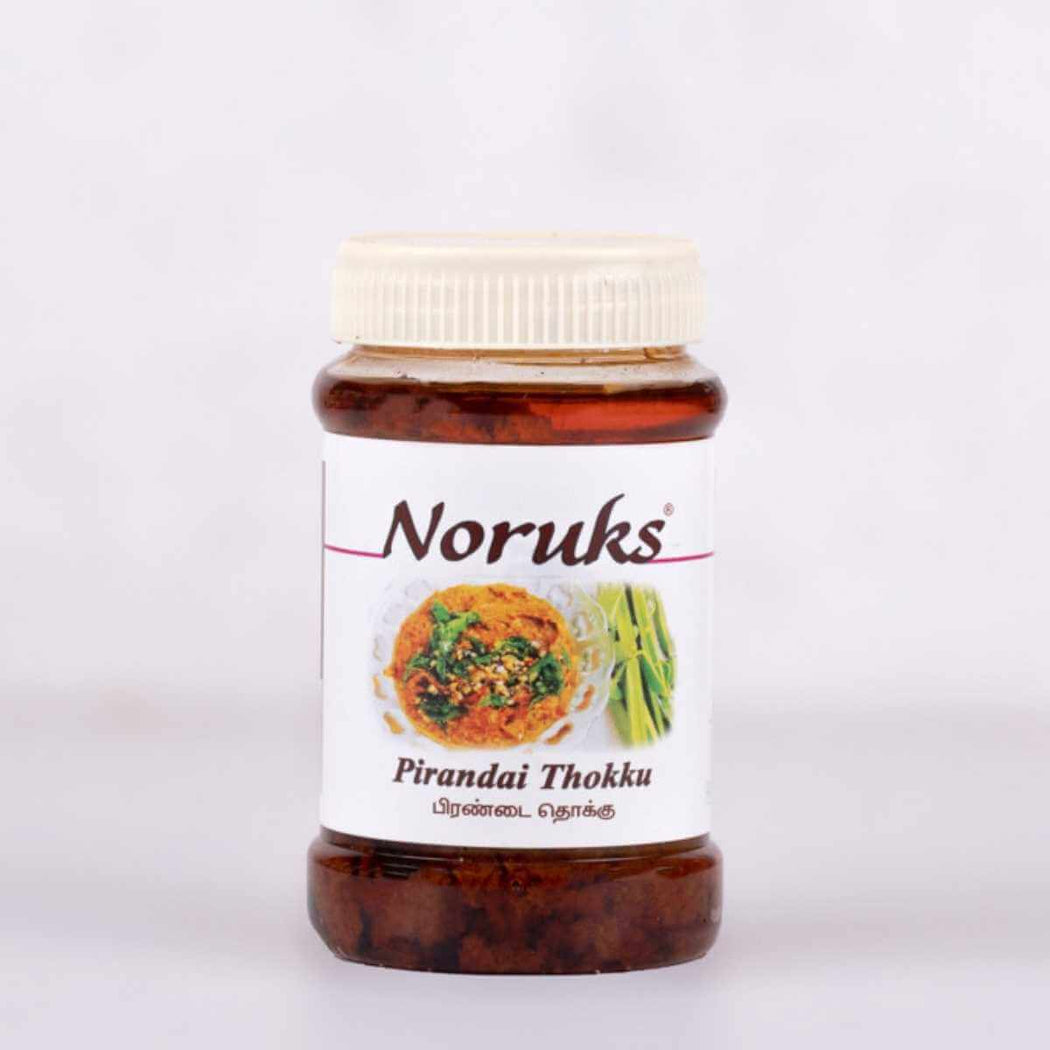 Pirandai Thokku: Noruks is a famous store from the Coimbatore city of Tamilnadu. The store carries a huge tradition and has been serving snack and other delicacies from many years. Now you can order your favourite snacks online and get it delivered to USA and worldwide
Loved it
Thank you Snacakative.com for this wonderful Pirandai Thokku. It tastes great with hot rice and ghee.
Good one
It's a tasty and healthy thokku. I will recommend it to everyone who want to try a healthy food. Thanks Snacakative for introducing me to this thokku.
Amazing Taste
It contains all the health benefits without any preservatives. And it tastes amazing.
Healthy mix
This thokku is one of my favorite recipe. It is healthy,tasty.