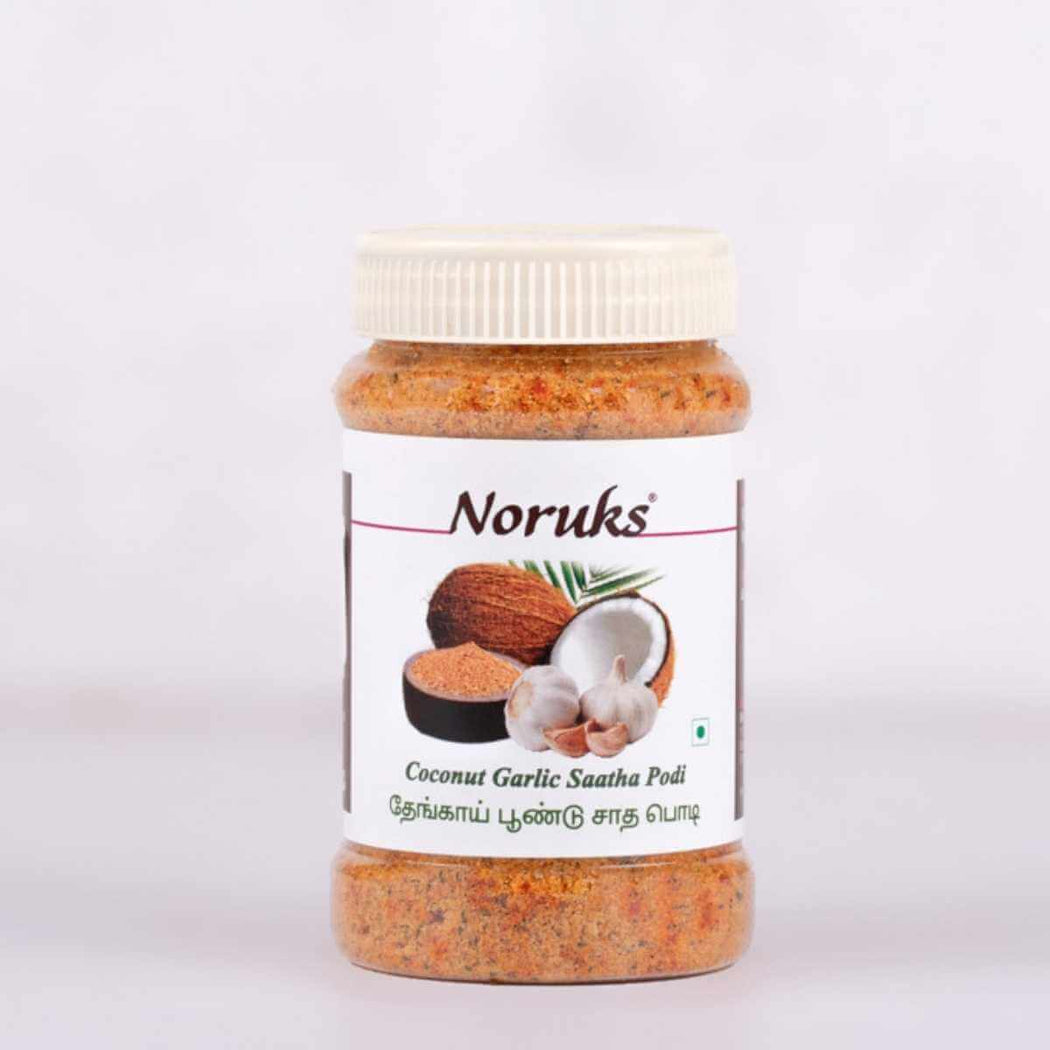 Coconut Garlic Saatha Podi
Coconut Garlic Saatha Podi: Noruks is a famous store from the Coimbatore city of Tamilnadu. The store carries a huge tradition and has been serving snack and other delicacies from many years. Now you can order your favourite snacks online and get it delivered to USA and worldwide
Superb quality
Excellent quality and well packed. Taste is superb when mixed with rice.
My family loves this satham podi recipe. Nice aroma of garlic and superb taste when mixed with rice.
Delicious Taste
I am a fan of garlic and coconut flavor. Both combined becomes more delicious.
Garlic Podi
I tried this with rice, it was very delicious. The smell of garlic is so strong.