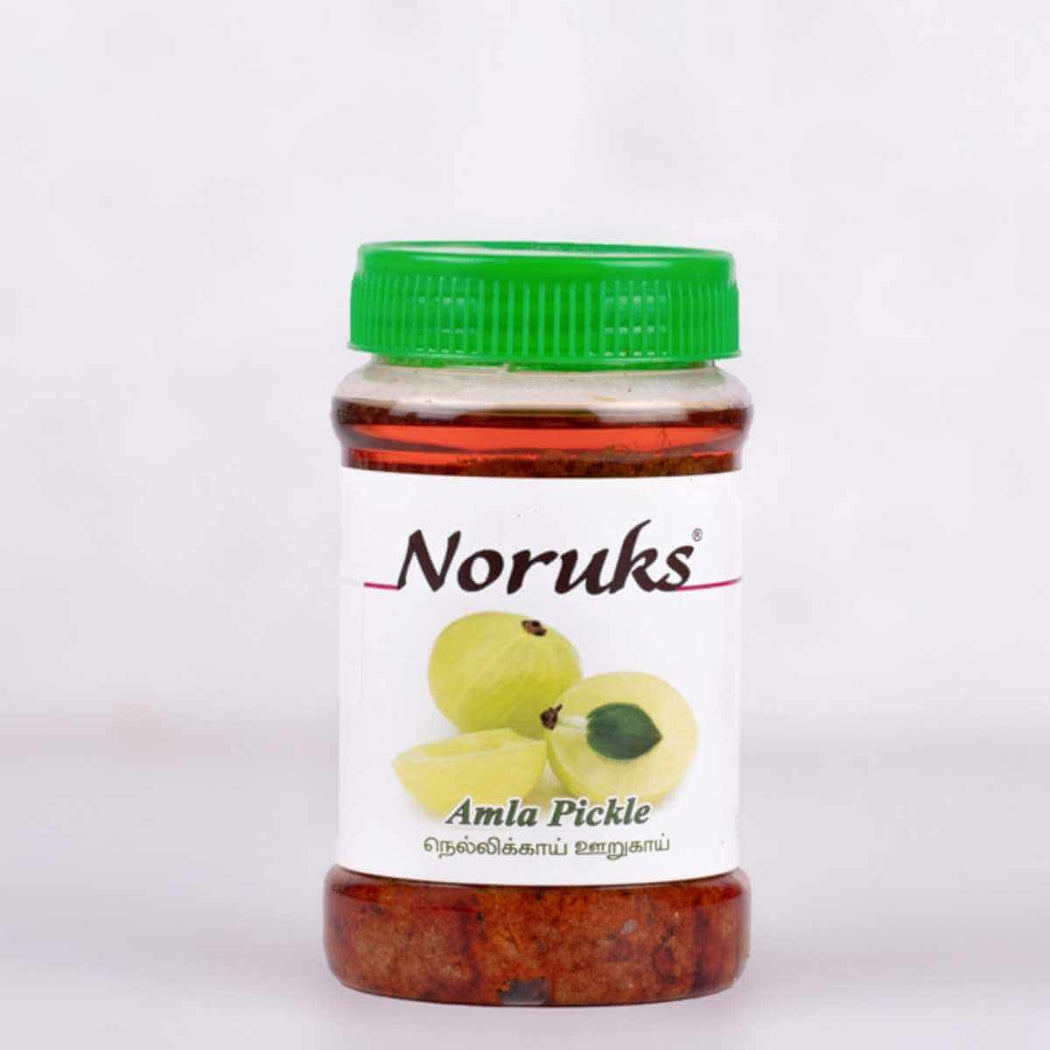 Amla Pickle: Noruks is a famous store from the Coimbatore city of Tamilnadu. The store carries a huge tradition and has been serving snack and other delicacies from many years. Now you can order your favourite snacks online and get it delivered to USA and worldwide
Awesome product. I bought the pickle and was amazed by the taste. It is spicy and tasty.
Yummy
It's yummy and spicy. I like it.
Healthy pickle
I am enjoying the taste of the pickle very much. It is spicy, but not too spicy. I use to buy it in many places, but now I like it because you are giving it to me fresh and it is healthy