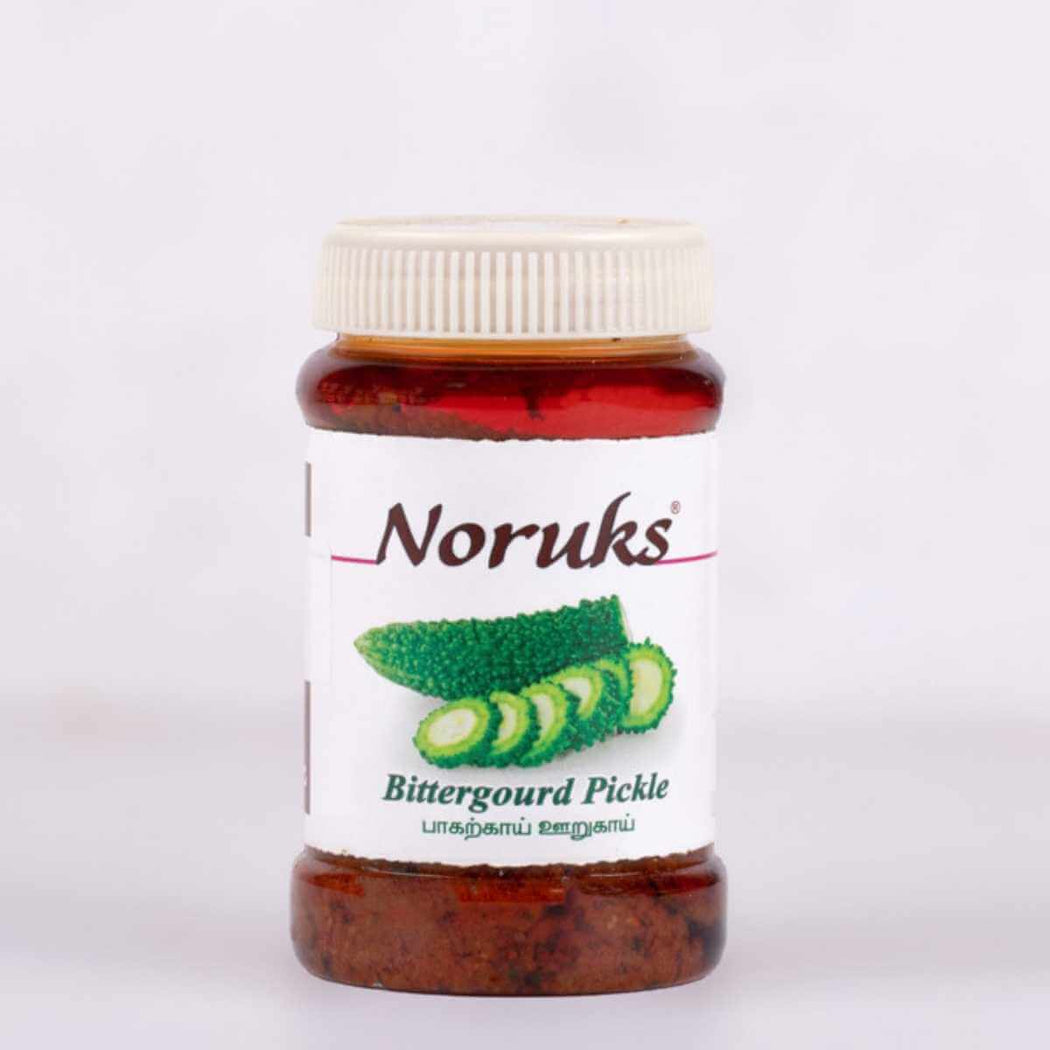 Bittergourd Pickle: Noruks is a famous store from the Coimbatore city of Tamilnadu. The store carries a huge tradition and has been serving snack and other delicacies from many years. Now you can order your favourite snacks online and get it delivered to USA and worldwide
5 Stars
Good product. Fresh and tasty. I will recommend to others.
Nice
Bittergourd pickle is one of the best pickles I have ever tasted.
Great taste
The bittergourd pickle you sent was very good with awesome taste. Thanks a lot for the great product. I will certainly order more from you again.
Tastes good!not that much bitter.
Good as expected
I have never tried Bittergourd before. After reading all the reviews, I thought I would give it a try. And as expected, it was excellent...