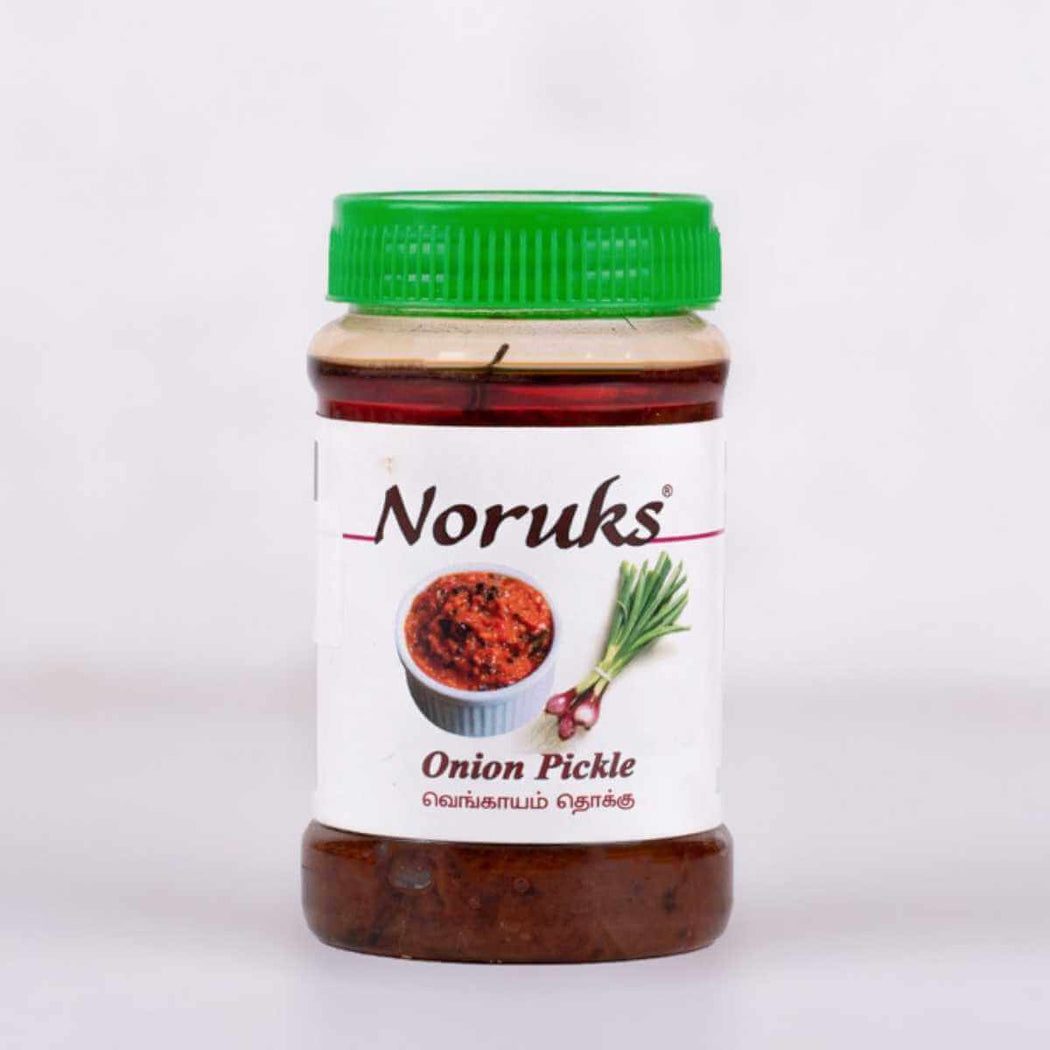 Onion Pickle: Noruks is a famous store from the Coimbatore city of Tamilnadu. The store carries a huge tradition and has been serving snack and other delicacies from many years. Now you can order your favourite snacks online and get it delivered to USA and worldwide
Onion Pickle
I really like the onion pickle flavor!
Favorite
I tried the new pickle onion and I love it! It's my favorite kind.
Super
I love the taste of this pickle. The texture is also good. The only thing I didnt like is that it is somewhat salty
Very good
Very good pickle, which taste like the same in Indian restaurant.